About Us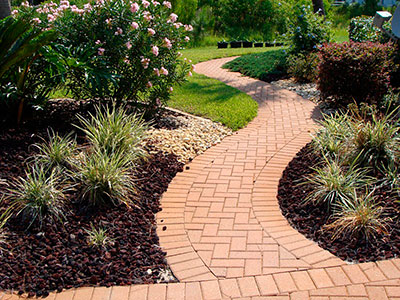 Excellent workmanship. Beautiful Designs. Functional Paver Amenities. All About Pavers A.R.I. has been providing these kinds of services to various clients from the Greater Pensacola area. As a fully licensed paver contractor, we can work on all kinds of paving projects in residential and commercial properties. We design and install driveways, patios, pool decks, walls, fire features and other hardscape elements in your landscaping. You can also hire us to perform repair and maintenance works on your paver amenities.

At All About Pavers A.R.I., we ensure quality workmanship in all phases of the project. It will be handled by our well-experienced installation team, which is composed of certified paver installers, licensed masons, and well-trained crews. By employing these highly skilled people, you are guaranteed of outstanding outcomes regardless of your project's scope and requirements.

We always strive to be the best in our field by continuously improving our capabilities. It is easy for us to build awesome paver features since we are updated on the latest design trends in the industry. Our clients will surely enjoy our wide paver selection, which we source from leading suppliers in the country. The success of any paving project also depends on the resources your contractor. This is the reason why we invested a lot on tools and equipment. Today, All About Pavers A.R.I. can handle complex tasks that may include site preparation, installation, and maintenance.

Call All About Pavers A.R.I today.