Paver Installations Pensacola, FL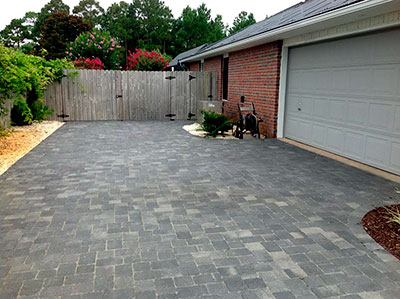 At Pensacola Pavers, we take great pride in creating durable and attractive paver features for residents of Pensacola, Destin, Navarre, and other Florida towns and cities. Our paver installation incidentally counts as one of the most sought-after services among all landscaping companies in the state.

A quick look at our portfolio is enough to give potential clients clear idea of our skills and the great level of care and attention that we render to our projects. The exceptional features of paver amenities that we have worked on have made us a byword among fellow contractors, commercial and residential property owners, and property developers. Our name symbolizes creativity, design excellence, and outstanding craftsmanship.

Call us today at 850-393-9705 and let us discuss your particular paver installation needs.


We Use High Quality Pavers
The secret to durable and stunning paver amenities primarily depends in the quality of materials used. We know this fact too well, which is why we make it a policy to use only premium pavers for our paver installation projects.

We have long-time partners who provide us with the finest paver materials. The pavers that we use are manufactured in state-of-the-art facilities, making them extraordinarily sturdy and exceptionally beautiful. By having the best quality pavers at our disposal like the ones offered by Belgard, we're able to always deliver in our promises through the premium paver amenities that we create for valued clients.


Paver Designs and Themes Available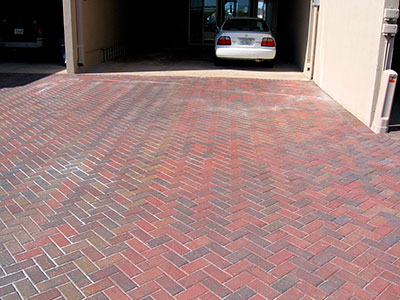 Paver Installations Pensacola, FLAs consummate craftsmen, we never settle for anything less than extraordinary. In fact, our past clients noted how we painstakingly made their desired paver amenities unique. As it is, we have always differentiated our company from all the others by ensuring that we only create one-off paver structures for residents of Pensacola, FL and other areas that we serve. The key lies in our offered designs and themes that we infuse with hints of our clients' personality, lifestyle, and design taste.

Among the design options that our clients may choose from are Greco-Roman and Old World (for elegant, time-hewn appeal), Zen inspired (for those who want to feel closer to nature), and modern/contemporary (for clients who are into an up-to-date look). Aside from these stunning themes, we can also achieve other designs that clients want. If your choice is not included, just tell us and we'll achieve it for you.


Paver Projects that We Can Handle
We can handle every possible paver installation project that our Florida clients may need. Here's a quick run-through of the specific paver amenities that we can build:


New paver installation. We can create from scratch beautiful paver features, such as patios, pool decks, pathways, jogging lanes, courtyards, walkways, driveways, and many others. We use high quality pavers that are exceptionally eye-catching to give clients one-of-a-kind outdoor amenities.


Renovation of old paved surfaces. We can bring back the old beauty and functionality of existing paved surfaces, like driveways, garden paths, patios, walkways, decks, and others. When we're done, you'll surely be amazed at how stunning your old paved surfaces have become – something that only skilled crews can achieve.


Contact us today and let us address all your paver installation concerns. We serve Pensacola and nearby cities and towns.